RAVENNA CAPITAL OF THE MOSAIC
A treasure trove of art, history and culture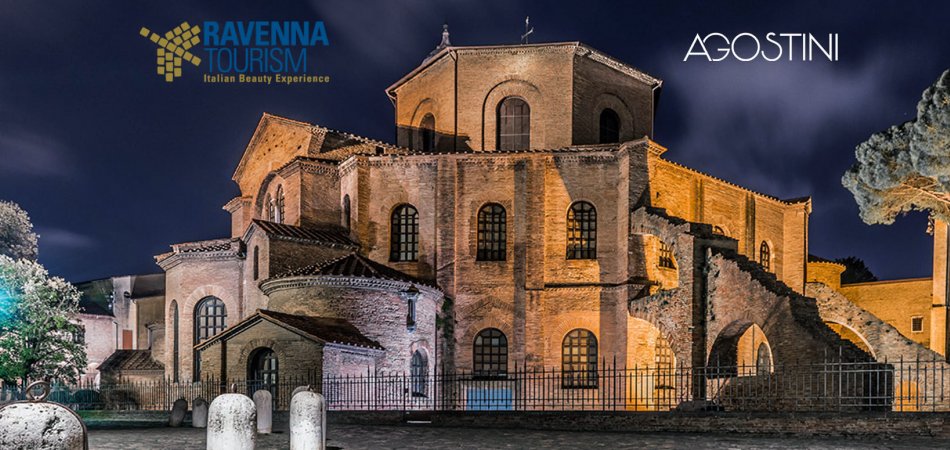 Ravenna is a city to be discovered, extremely rich in art, culture and history. Its origins are very ancient and its glorious past, after the fall of the Roman Empire (476 AD) was in fact the capital and important cultural center of the Western Roman Empire, the kingdom of the Goths and the Byzantine Empire in Europe.
In its basilicas and baptisteries we find the highest number of mosaics in the world dating back to the 4th and 5th centuries AD and given its universal importance, eight monuments of Ravenna have been named UNESCO World Heritage Sites : the Mausoleum of Galla Placidia, the Baptistery of the Orthodox, the Baptistery of the Arians, the Basilica of Sant 'Apollinare Nuovo , the Chapel of Sant'Andrea, the Mausoleum of Theodoric, the Basilica of San Vitale and the Basilica of Sant' Apollinare in Classe. In addition to the Byzantine monuments, further evidence of an even older history comes from the Domus dei Tappeti di Pietra and from the Archaeological Park of Classe .
Of course the beauty of the city is not only in the splendor of its mosaics: in Ravenna you can walk through the streets of the center between monastic cloisters and ancient bell towers, passing in a few steps from Gothic to Romanesque, from the frescoes of Giotto's school in the Church of Santa Chiara to the tombs of the great poet Dante Alighieri or of Theodoric king of the Goths. Lord Byron, Boccaccio, Gustav Klimt and Hermann Hesse also passed through and drew inspiration for their art from Ravenna. We are sure that you too will be fascinated by this city of Roman origins but which is at the same time Byzantine, medieval, Venetian and naturally modern, contemporary and full of life.

Ravenna is easily reachable in about forty minutes from Bellaria Igea Marina by car (Statale 16 Adriatica) or by train (Rimini-Ravenna railway line). The simple visit of the historic center can be scheduled in just half a day, while an in-depth excursion of the city it takes the whole day.