Wedding
NOT TO LEAVE ANYTHING
Our specialty is attention to detail: we don't want you to miss anything, that's why we put at your disposal many services that… make the difference!
We can take care of:
Transportation
Laundry
Hairdresser
Beautician
Florist
Photographer
Music
Shows
Entertainment for children
Babysitting
Equity investments
Wedding favors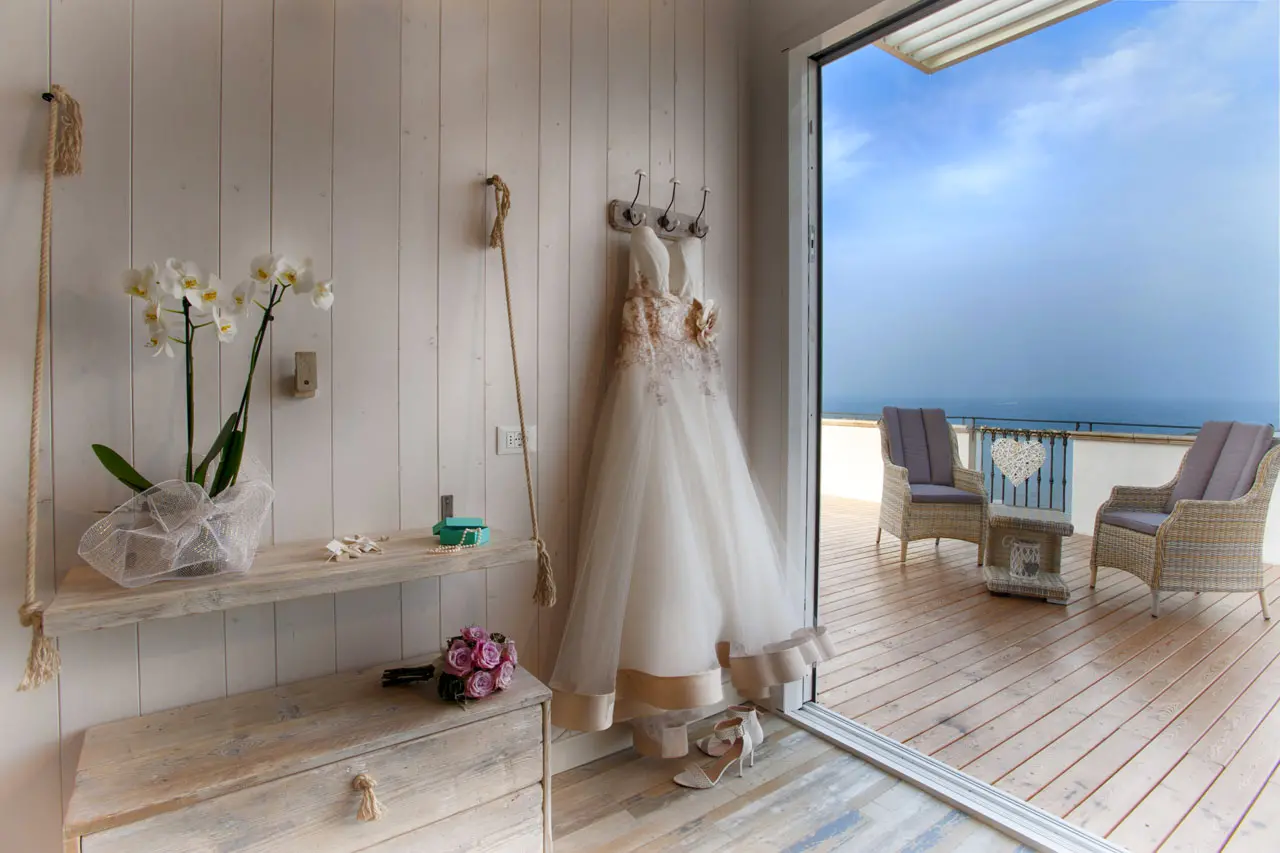 And how can we forget the kitchen?

For this very important part of your ceremony, our Chef will be at your disposal to arrange a menu that reflects your wishes and the needs of your guests.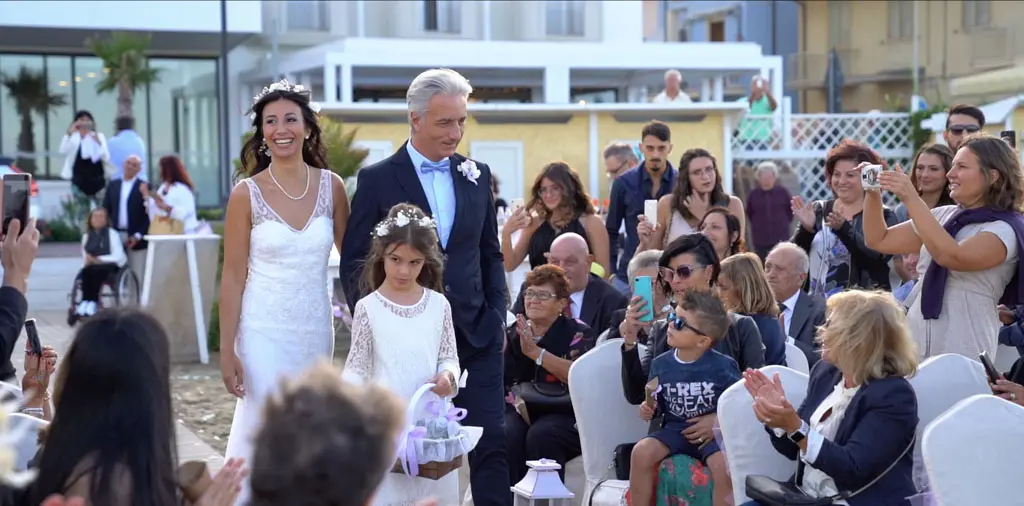 WHAT MAKES US SPECIAL
Why choose the Agostini hotel for your wedding with your feet in the sand?
Not only for all the services we put at your disposal, but also for our splendid and
exclusive location.
Our
2 panoramic sea view terraces
are ideal for hosting lunches, dinners, aperitifs or cutting the cake illuminated by the warm lights of the sunset.
Our highlight, however, will be the room reserved for the newlyweds: the wonderful
Terrazza Maré
with sea view and panoramic glass roof.
This magnificent accommodation will be used for changes of clothes, make-up and wigs, but above all to spend a
wedding night under the starry sky of the Romagna Riviera.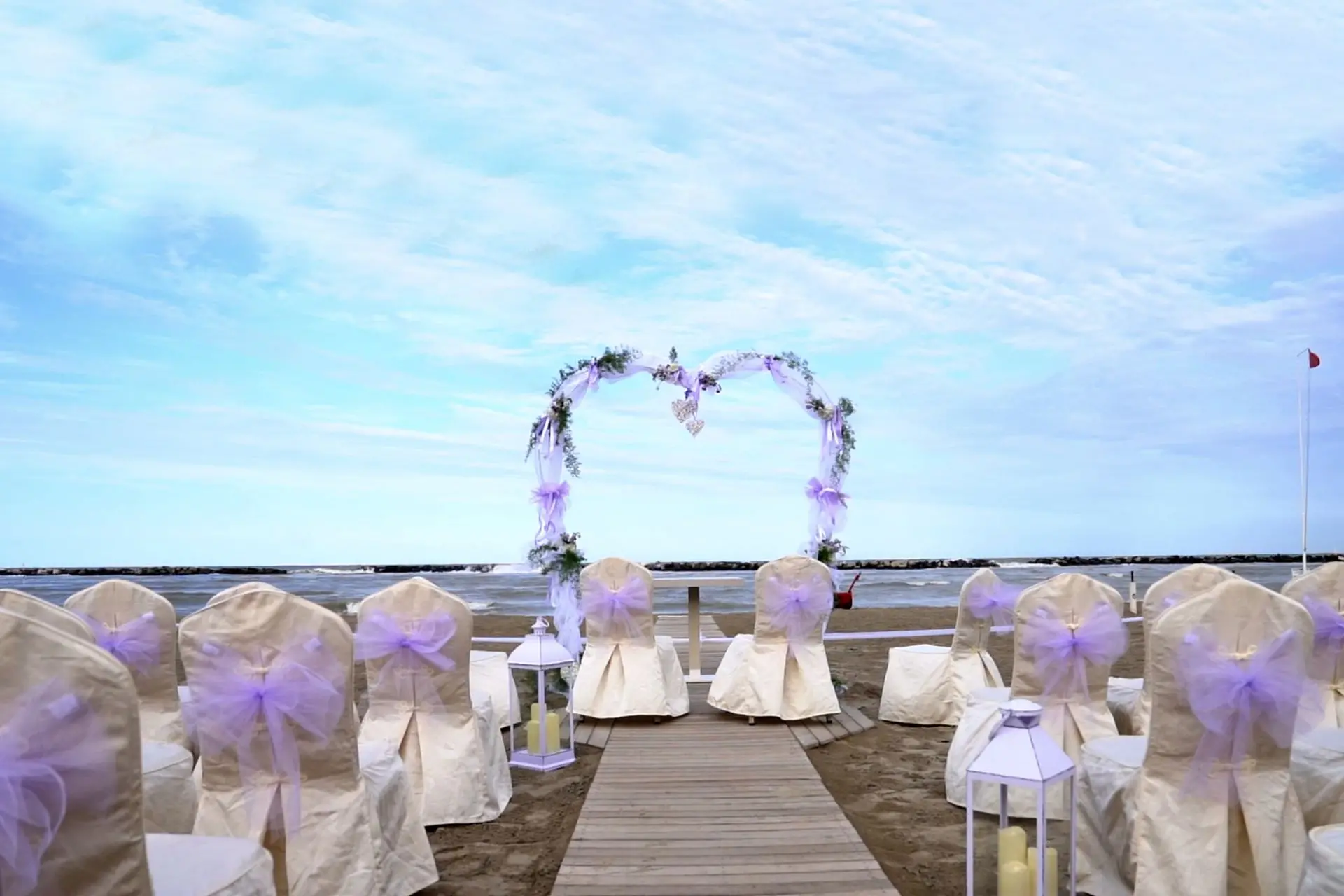 FIND OUT MORE ...
Ask for information without obligation, we will be happy to answer any questions for your special day!
You can write to
stefania@hotelagostini.it