A REAL RESTAURANT ...
... our Maré Restaurant.
Dishes, location and service of our Maré Restaurant are the 3 elements that
make it special, unique....
What happens in the morning.
While the guests are still sleeping, Guido Agostini (our father) goes down to the kitchen and begins to prepare fresh pasta. Tagliatelle, strozzapreti, ravioli, cappelletti, lasagna ...
everything is strictly homemade,
as it once was.
Meanwhile begin to fall the first guests for breakfast.
You can choose whether to stay inside the restaurant or enjoy the coffee in our Dehor Maré
overlooking the sea.
You can choose from various homemade cakes, croissants, donuts and many other sweet delicacies. Or, you can choose the "American breakfast" with meats and cheeses, eggs, fresh fruit, yogurt, etc.
Espresso and cappuccino are prepared at the bar and served at your table. While you savor your coffee, you already see your umbrella and your sun lounger right in front of the hotel.
The sea awaits you.
"Here we do not celebrate that
do not stretch the tablecloth"
Lunch and dinner are served at the table. Also in this case you can choose whether to sit at the Maré Restaurant or in our Dehor under the stars, with the sound of the waves in the background.
At the Agostini Hotel there is an "à la carte" menu. There are no sheets to fill out the night before, you can choose the dishes you prefer on the spot between 5 first and 5 seconds.
There are meat and fish dishes, vegetarians, traditional Romagna dishes, Guido's homemade pasta. Obviously, the legendary piadina cannot be missing.
Salads, appetizers, vegetables and side dishes are buffet style, as well as ice cream, fruit and desserts.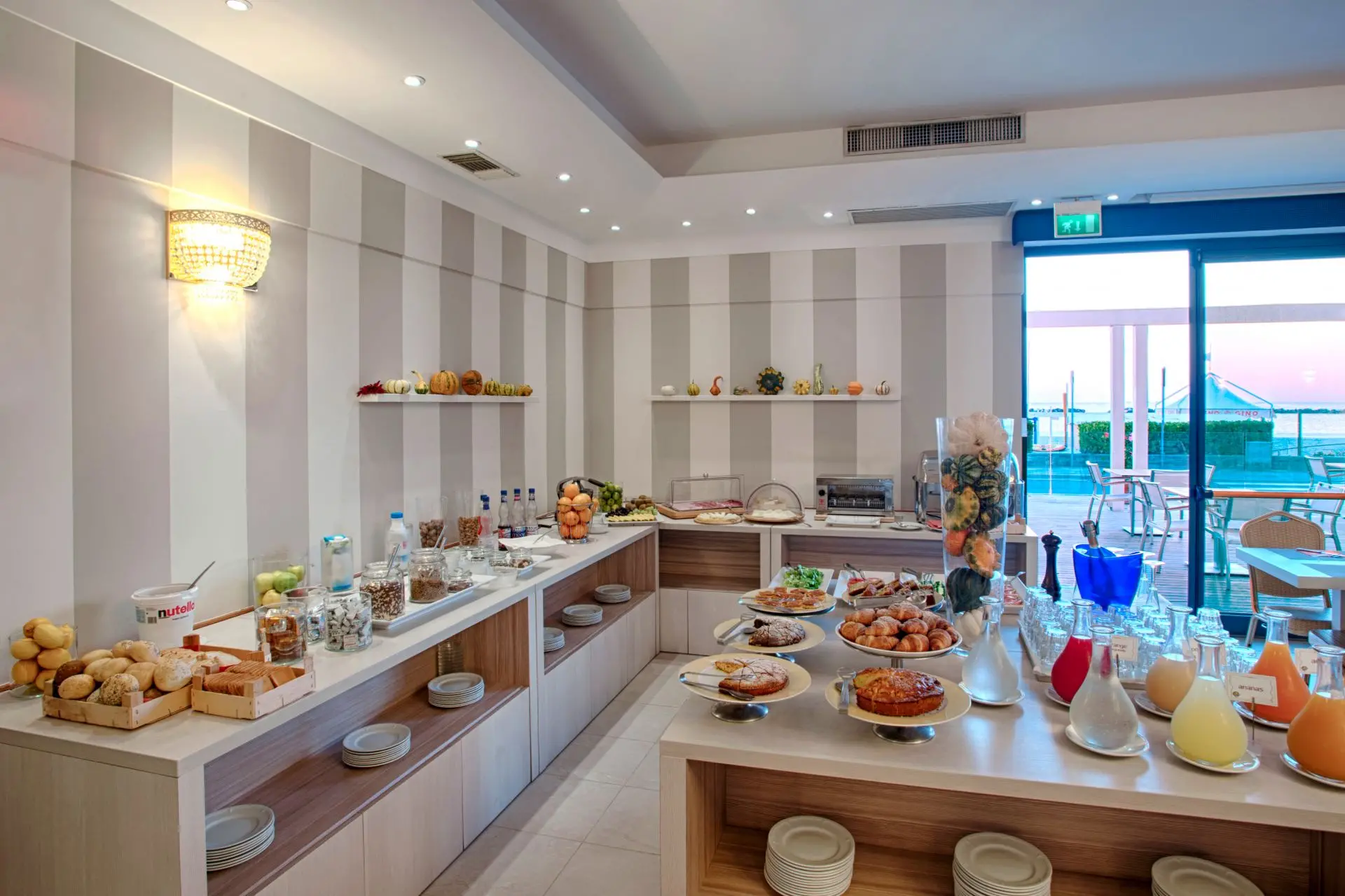 Great attention is paid to table service, presentation and serving, just like in a restaurant.
Michele Agostini, maitre and restaurant manager,
making sure everything is perfect.
A la Carte menu based on fish, meat and vegetarian dishes
Table service
Opportunity to dine outdoors in the Dehor overlooking the sea
Local wines such as Sangiovese and Trebbiano
Restaurant in the miniclub where children can eat with the animators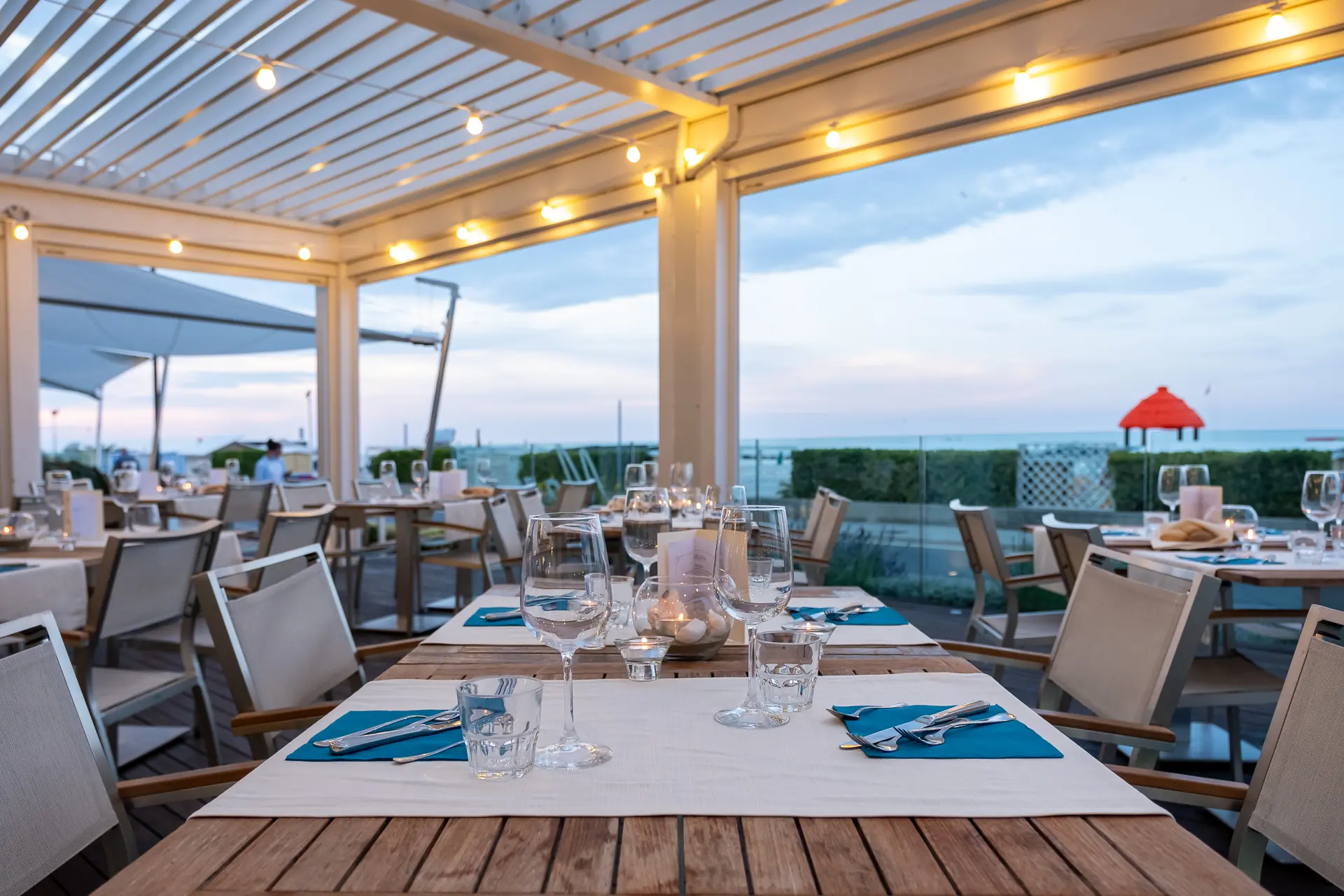 Have we convinced you?
Yes, I want to book!