TERRAZZA MARÈ
... a unique emotion, an experience to live and share !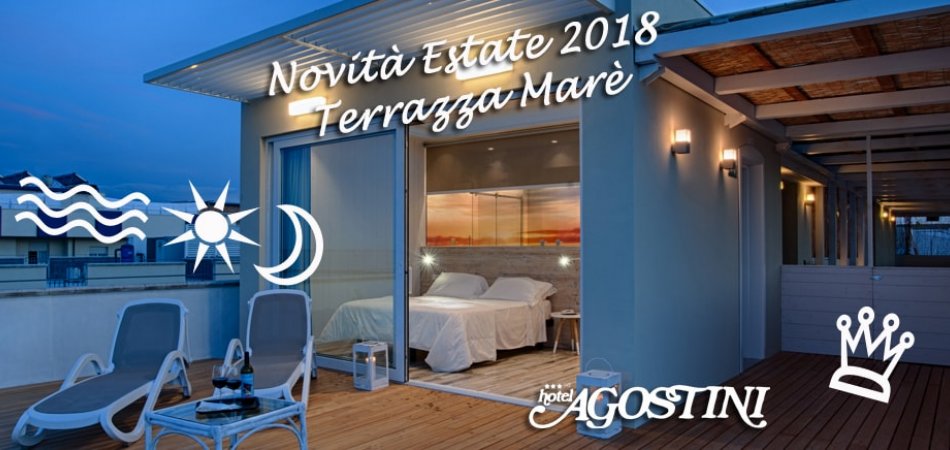 The "Terrace Marè" is not a suite and not a room, it's the most exclusive of our proposals. Overlooking the sea directly on the hotel's attic floor, it is composed of a double bedroom and a 50 sqm terrace that, thanks to the large windows, blend into a unique and bright open space.
The room is furnished with functional and design elements that convey personality and inimitable style but above all it has a panoramic glass roof from which in the evening you can admire the stars directly from your bed.
The bathroom is unique and has an extraordinary view. You can admire the beach and the sea while you are in the shower.