GREEN ACTIVITIES
Discover the parks and cycling routes of Bellaria Igea Marina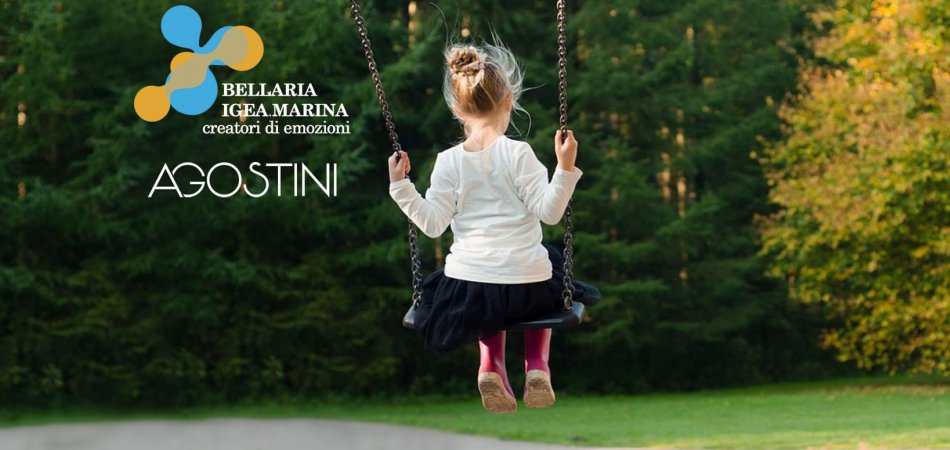 The city of Bellaria Igea Marina is famous throughout Europe for its seven kilometers of fine and golden beach which, with a slight slope, merge with the blue of the Adriatco sea . However, there are plenty of green spaces to practice sports, take a relaxing walk in the shade or read in peace in the silence of nature.
The
Gelso Park
for example, with its namesake lake, is exactly what is normally called the green lung of the city. It is one of the largest green areas close to the sea among all the towns of the
Adriatic Riviera
and the coolness guaranteed by the presence of the lake and the rich vegetation and thematic areas such as games for children, the butterfly garden or Jurassic Gelso with large silhouettes of prehistoric creatures, make it one of the destinations not to be missed during your holiday in
Bellaria Igea Marina
.
The park is obviously an obligatory stop also for those who own animals as there is a stomping area to let our four-legged friends run and have fun in freedom. The activities that can be undertaken in the park are truly infinite: pilates, yoga, muscle training in the equipped pitch, running, Nordic walking, sport fishing, or simply walking outdoors.
The Trails for Use
are instead a cycle-pedestrian path that, starting from the center of Bellaria, winds for 6 kilometers along the pole of the Uso river that divides Bellaria from Igea Marina and which forms its canal port at its mouth. Along the track of white roads, first on the right bank, then on the left one, we find rest areas equipped with benches, picnic tables and games for children. The route winds up to the crossing of Rio Salto, declaimed in Giovanni Pascoli's famous Cavallina Storna poem, to reach the beautiful complex of
Villa Torlonia
in San Mauro Pascoli shortly after. Along the way there are some specimens of oaks, fruit trees, exotic plants and thick reeds. The fauna is present with various species of birds, including large ones such as the gray heron or small ones such as the kingfisher which nests in this area.
The Pavese Park
, located in the colonies area of Igea Marina is an area of particular charm as it is located right in front of the sea and the beach. Here stood one of the largest colonies in the territory of Bellaria Igea Marina, one of the cathedrals on the sand wanted by the Duce to allow the beach holidays to millions of Italian children. Although characterized by an architectural style of particular value, abandoned and unsafe, it was demolished in the mid-eighties to make room for the park and the free beach of
Beky Bay
. In the area there are large trees and shrubs typical of the Mediterranean scrub, with a large open space in the center that allows you to welcome large events such as parties and concerts.